Tsarevets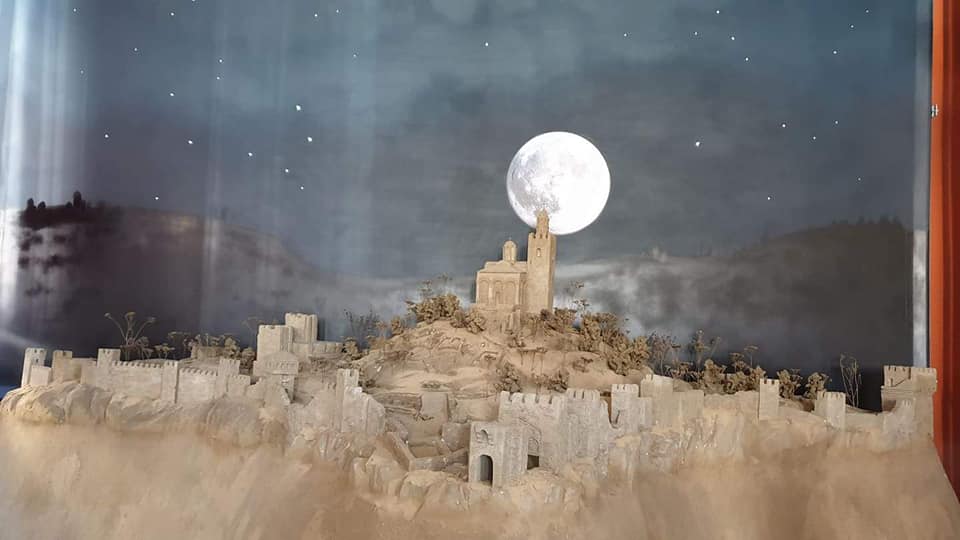 If you are in Veliko Tarnovo, you have probably walked around the Tsarevets fortress at least once. It is a symbol of this beautiful city and one of the must-see tourist attractions of Veliko Tarnovo.
But did you know that several times a year there is an audio-visual show called "Sound and Light"? It recounts the dramatic historical events related to Tsarevets and Veliko Turnovo.
However, some luck is required to watch this impressive dance between sound and light.
The Museum of Illusions has a solution to this problem. On our ground floor you can enjoy a huge artistic copy of the Tsarevets fortress, made of sand. The giant sand model is four meters by two meters and is the work of artist Damyan Bumbalov. And the sand used to make Tsarevets was brought specially from Verona, Italy. It took almost half a year to make it. You can now enjoy our own unique interpretation of this wonderful spectacle for free while visiting our museum. Immerse yourself in the history of Veliko Tarnovo while admiring the dance of light.
You will no longer need to leave Veliko Tarnovo disappointed, because you have not been able to enjoy a different view of the Tsarevets fortress and take the most unique photos with it.
We are expecting you!